The Site Healing Solutions Health
Here is our review for the site Healing Solutions Health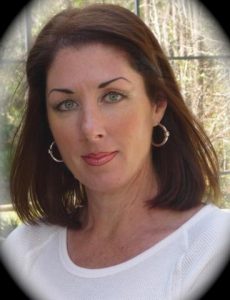 This site is owned and run by Karen Fitzpatrick Dame from Tuscon, Arizona – [email protected]
https://www.facebook.com/healingsolutionshealthandnutrition/
https://healingsolutionshealth.myshopify.com/
https://www.linkedin.com/in/karen-dame-98155635/
https://www.facebook.com/karen.fitzpatrickdame
So we signed up for a thyroid Facebook group to learn more about healing the thyroid. We can't get you the name of it because we are no longer able to see it.
When we read over some of the comments in the group and a bit of the Healing Solutions Health site, it stated that the products being sold were pharmaceutical grade. Since the site seemed to only be owned by Karen Dame, we wondered how she could manufacture pharmaceutical grade being that we assumed (we could be wrong) that she's just the one person creating the products.
We were seriously thinking of buying her B12 tincture, but wanted to know her thoughts on maybe another product to purchase, so we messaged her on Facebook.
We explained to her that we have many symptoms, and that we now know the root cause is mold poisoning. That we have already purchased several products regarding that mold, and we have had thyroid symptoms since 2003.
First we asked her if she could read our post we submitted a week or two ago that asked someone proficient to read our thyroid test results. No one had responded.
She said we'd have to pay for that, so we opted out.
We specifically asked her what she recommended we purchase. We even told her that our liver is shot, as we had just read on her personal timeline that the liver causes thyroid issues.
The first time she responded, it was clear she was confused as she kept bringing up the mold. We said we don't need you to recommend anything regarding mold, I just need to know what you think we need for the thyroid. We assumed she'd figure out that if the liver is shot maybe I need to detox the liver, but she was unable to draw that conclusion on her own.
The next time she responded she AGAIN brought up the fact that she doesn't specialize in mold. We said you don't seem to understand what we are saying HOPING she would go back and re-read what we said. We hoped she was just distracted and not really reading what we wrote. Her response was that she doesn't understand what we want.
At this point we were very frustrated. She clearly wasn't reading or understanding what we wrote. Rather than repeat ourselves a third time, we just no longer trusted her or her intellect, and said if you can't help us that's fine, take care. She didn't even have the maturity to respond back.
The NEXT thing we know, she's banned us from her Facebook group so we can no longer learn ANYTHING about thyroids from anyone else in her group. It became obvious that if you don't buy from her, she doesn't want you in her group.
While that is her right as it's her Facebook group, in our option she has problems understanding English, isn't as intelligent as we would have liked, and it's clear that money is the only thing that drives her.
We are ALL for making money, but we expect people (especially in the holistic industry) to care about people and their health too.
Because of how she treated us, Karen not only lost us as a customer of those medicinal products, we were thinking of buying her beet products, so she lost us as a customer for those too.
Had she not locked us out of her Facebook group, we wouldn't have even created this review, but when someone is vindictive like that, we feel others should know how she treated us.
We Deserve Health