Here is a list of Symptoms from Vaccines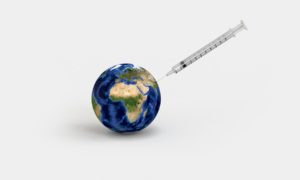 As we come across stories from people who had symptoms from vaccines or people who gave vaccine shots to their children and they had symptoms, we will list them here.
And just to be clear, this isn't JUST about injuries, many people and babies die too.
This isn't the list of stories from the flu vaccine. You can read that here.
All names are kept confidential for their protection from the EVIL CORPS who poison them, from the criminal government, and the vicious people in this world who want to FORCE people to be shot full of poison.
We decided not to edit any of these for spelling, grammar, etc.
"my daughter and I have decided that it would not be surprising at all if we learned that she had actually gotten polio from the four live virus vaccines (oral polio) that she got when an infant. She definitely regressed after each vaccine, and developed both intractable pain and motor skill problems that nobody recognized could be polio. What was the dead giveaway happened last week for us when I found a newsletter for post polio syndrome talking about individuals who had had polio as children, but later developed unique issues after a concussion, My daughter developed those same issues after she had a concussion in college, and I sent her the article, and she said, yes, that article described her issues completely. The big giveaway was the hypersomnia that developed for which no sleep doctor has ever found an explanation. Hers was definitely a vaccine induced reaction, that eventually prompted her doctor to make her medically exempt from further vaccination, Similarly, you have probably heard that a friend of mine died after he caught herpes opthmalmicus from his wife's shingles vaccine. Those of us with thiamine defects in our genetics in my opinion, should NEVER be given a live virus vaccine,"
"The MMR killed my best friends baby son. He got sick and was admitted to hospital with convulsions and died at 18months old within 2 weeks of this shot. Since his death I have found a number of babies who have died after vaccinations."
A baby died after getting the Hep B vaccine while still in the hospital due to his weakened condition. The doctors literally KILLED HIM!
"I wasn't given any option not to vaccinate in the hospital at birth. They have had everything up til 12 mo. We came back for varicella and what we were told verbally in the office was MMR but was written on the vacc chart as PCV4. Within a couple of hours both babies spiked fevers as high as 104, started with severe vomiting and diarrhea, and developed a red rash all over their bodies."
Malakai Le Grange was born on the 12th of June 2018 at the Pretoria West Hospital in Pretoria, South Africa.On September 21st 2018 the criminals giving him Rotavirus orally, PCV (Prevenar 13) in his right thigh, and a third dose of the Hexavalent (DTaP-IPV-Hib-HBV) in his left thigh. Some time around 3 am on September 22, 2018, the poor baby had stopped breathing and the hospital pronounced him dead at 8:10 am. You can read the entire story here.
"I got a Hep 2 vax and a Whooping cough Vax when I drove school bus. I also had monthly X-rays for a year around the same time. I have had eczema issues ever since, including asthma from mold when we flooded. It's so beyond annoying! I never had issues before that."
"One of my neighbors lost her daughter to DPT shot. Katie was perfectly normal till she got DPT shot at 8 weeks. Then grand mal seizures and petit mal seizures so bad that it destroyed all but her brain stem."and"my neighbors son was paralyzed from the DPT shot in the 80s. They were the first to sue a laboratory and win."
"I have 4 sons who were NEVER immunized!! They are now 27 to 36 years old. They have NEVER been sick or even to a Dr!! We homeopathically immunized our kids. Do your research and don't let anyone scare you. I made that mistake by being forced to immunize my handicapped daughter in a 2nd marriage. She now has autism on top of Downs. I could kick myself for not standing up to him!"
"One of my biggest regrets as an unawakened parent years ago, was trusting my family doctor and getting the Gardasil/ HPV vaccine for my 2 daughters as they were just going into puberty. I can't change what has happened but I can educate and warn other parents.
Neither of my girls had regular periods again after the vaccine. At ages 28 and 30, they've been unable to get pregnant despite the expensive process of consulting a fertility specialist. One is also showing signs of type II diabetes, also a reported side-effect. Both have been diagnosed with PCOS (polycystic ovarian syndrome) and can't ovulate without massive amounts of hormones, which have miserable side-effects and are unhealthy.
In my extended family, I also have 3 other nieces (2 by marriage & not genetics) who have also not been able to conceive. All were vaccinated with this. PCOS has become so common, many of their friends have also been diagnosed with it. The U.S. Office on Women's Health estimates that 1 in 10 women between ages 15 and 44 in the U.S. have PCOS and many aren't even aware of it."
"With my personal situation when we went to the hospital they said just kee giving her tylenol and motrin alternating it was just from her shots when we came back 2 days later they were shocked she was still going through it and was then hospitalized. Now we are dealing with loss of hearing and vision, eczema, and mild autoimmune issues including anemia."
"I had a year of chronic throat infections and a lump in my throat appear directly after the HPV. I was such a healthy person until then. " and something else she said…
"I've seen a friends boy have seizures directly after his 4m vaccines. After his 6m vaccines he stopped breathing in his sleep. He had a foot monitor on which alerted his mum and his mum ran into the room and called the ambulance. It happened to him 3 times that month. Sids …. unexplained hey?"
"My son had hypotonic episodes ( appeared dead)after each set of vaccines . A ped neurologist confirmed brain damage in temporal region of brain caused by vaccines"
"my son had what the ped told me was a hypotonic hyporesponsive episode, is this the same reaction as your son? he also just lost consciousness and wasn't responsive"
"Personally I have a really good family friends who's daughter is my age. We were is school together, played together, etc. I remember coming back after spring break and she was very different. She didn't talk much and she kept falling off the balance beam that we played on….
Turns out she got vaccinated and had a horrible vaccine injury that affected her brain. It's not autism, I'm not sure what it is but it was ruled as a vaccine injury. We were in kindergarten.
My adopted grandmothers grandson now has autism and the doctor that administered the shot said it was a vaccine injury-he was two.
My best friend got the HPV vaccine- stopped having her periods, major anxiety, stomach issues,etc. and a doctor confirmed it was due to HPV vaccine and heavy metal toxicity.
There are more that I know that have been effected by vaccines, but they never got the clear answer of "it was a vaccine injury".
It's really sad how many injuries go unheard, undocumented, and ignored.?"
"i watched my sisters black out immediately following the hpv vaccine. the doctor was still in the room! she then woke up and lost a lot of her senses, couldnt speak well, walk, smell, etc. then several days later she got better and has been ok. but obviously something happened to her. nothing like that ever happened before or after that."
"Three autoimmune diseases appearing after kindergarten shots, reaction to MMR, eczema, gastrointestinal issues since first vaccine, etc…
Dr. diagnosed these issues as vaccine injuries based on family history and timing of symptoms. That's one of my kids. The other became infected with the bacteria he had a vaccine for and it caused his tonsils to become enlarged and diseased. A swab confirmed it was a vaccine that failed. One kid had no health issues aside from mild eczema and my youngest is unvaccinated and healthiest kid of the bunch."
We are going to end this for now and keep posting symptoms from vaccines by adding to this list as we find more people's stories of vaccine injuries.
What amazes us most is how many people CONTINUE to force these shots on their babies and children even AFTER they have been told about the symptoms from vaccines. And friends who try to educate them on this so VERY important topic are then SHUNNED.
THIS is what the government is forcing on us and the people who are so brainwashed into harming themselves AND their children just amazes us.
We Deserve Health and the RIGHT to decide what goes into our bodies!
No one OWNS us, we OWN ourselves!